Rosemary Essential Oil BIO 30 ml
10,60 €
Description
Rosmarinus Officinalis
Strong, minty – herbaceous, woody- balsamic scent.
A myriad of herbal scents within. A balm for the soul. The deep healing powers of rosemary strengthen and restore. Slip into this lush, evergreen garden and reconnect with your authentic self. 
Scent description :
Penetrating, fresh, camphoraceous, woody – balsamic, strong.
Key qualities for mental and emotional well-being :
Stimulant
Tonic
Strengthening
Restorative
Purifying
Protective
Reviving
Refreshing
Blends well with : Lavender, citronella, pine, peppermint.
Odor Intensity : Medium-high
Direction for use : Add 5-15 drops of the oil to your essential oil diffuser. Diffuse up to 1 hour 3 times daily.
Origin : Spain / Morocco
Key constituents : 1,8-cinéol, alpha-pinène +alpha-thujène, camphre, bèta-pinène, camphène, bornéol.
Safety data: 
Not to be used by people suffering from epilepsy, or during pregnancy.
For diffusion use only.
Keep out of reach of children.
Keep away from eyes and mucous membranes.
If you are pregnant, nursing, taking medication, or have a medical condition, consult a health professional prior to use.
Our quality : 
All essential oils are 100% pure.
Certified by ECOCERT France SAS FR-BIO-01.
Bottled in France.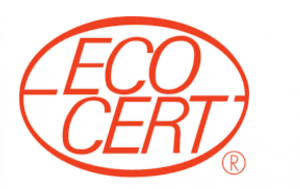 Only logged in customers who have purchased this product may leave a review.