Pine Essential Oil BIO 30 ml
11,40 €
Description
Pinus Sylvestris
Strong, dry- balsamic, turpentine–like aroma.
A rich, living, breathing scent. Like a wild thing, it opens his mouth and lends you his breath. Receive its freedom and courage. Pine essential oil uplifts the body and the spirit. Its fresh, woody aroma helps ease tension and panic.
And into the forest, I go, to lose my mind and find my soul. – John Muir
Scent description :
Fresh, camphoraceous, balsamic, woody, penetrating, strong.
Key qualities for mental and emotional well-being :
Strengthening
Cleansing
Restorative
Reviving
Refreshing
Stimulant
Soothing
Blends well with : Rosemary, tea tree, lavender, lemon, eucalyptus.
Odor Intensity : Medium
Direction for use : Add 5-15 drops of the oil to your essential oil diffuser. Diffuse up to 1 hour 3 times daily.
Origin : Bulgaria
Key constituents : alpha-pinène, béta-pinène, limonène, myrcène, béta-phellandrène.
Safety data: 
Skin irritant, use in low concentrations.
For diffusion use only.
Keep out of reach of children.
Keep away from eyes and mucous membranes.
If you are pregnant, nursing, taking medication, or have a medical condition, consult a health professional prior to use.
Our quality : 
All essential oils are 100% pure.
Certified by ECOCERT France SAS FR-BIO-01.
Bottled in France.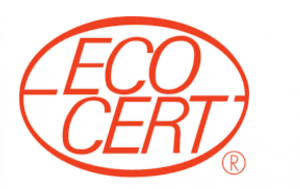 Only logged in customers who have purchased this product may leave a review.