Patchouli Essential Oil BIO 30 ml
18,90 €
Description
Pogostemon Cablin
Sweet, rich, herbaceous – earthy odor.
Find the sweetly – rich, deep, and dark fragrance of warm and musky earth. Breathe it in and you start to remember things you didn't know you'd forgotten; sitting in a circle, holding hands, chanting songs, humming sounds. Tame your spirits.
Scent description :
Earthy, musky, spicy, woody, warm, oriental, powerful.
Key qualities for mental and emotional well-being :
Stimulant in small doses, a sedative in large doses
Aphrodisiac
Nerve tonic
Appeasing
Calming
Uplifting
Blends well with : Geranium, lavender, rose, neroli, bergamot, and oriental basis.
Odor Intensity : High
Direction for use : Add 5-15 drops of the oil to your essential oil diffuser. Diffuse up to 1 hour 3 times daily.
Origin : Sri-Lanka, Rwanda.
Key constituents : patchoulol, alpha-bulnésène, alpha-guaiène, seychellène, béta-patchoulène, alpha-patchoulène.
Safety data: 
For diffusion use only.
Keep out of reach of children.
Keep away from eyes and mucous membranes.
If you are pregnant, nursing, taking medication, or have a medical condition, consult a health professional prior to use.
Our quality : 
All essential oils are 100% pure.
Certified by ECOCERT France SAS FR-BIO-01.
Bottled in France.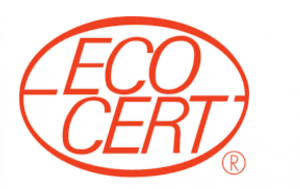 Only logged in customers who have purchased this product may leave a review.