Geranium Essential Oil BIO 30 ml
19,60 €
Description
Pelargonium Graveolens cv Egypte
Strong, rosy – sweet scent.
Delicious goddess. A cascade of geraniums, mint, and roses. Bold and beautiful, warm and cool, calming and grounding. So nourishing and relaxing.
Geranium essential oil stimulates passion and sensuality.
Scent description :
Rich, rosy-sweet, floral – herbaceous, fresh, strong, powerful.
Key qualities for mental and emotional well-being :
Tonic
Antidepressant
Uplifting
Balancing
Refreshing
Soothing
Warming
Regulating
Blends well with : Lavender, patchouli, jasmine, neroli, bergamot, and other citrus oils.
Odor Intensity : Medium  – high
Direction for use : Add 5-15 drops of the oil to your essential oil diffuser. Diffuse up to 1 hour 3 times daily.
Origin : Egypt
Key constituents : citronellol, géraniol, linalol, isomenthone.
Safety data: 
Nontoxic, non-irritant, but may cause contact dermatitis in hypersensitive individuals.
For diffusion use only.
Keep out of reach of children.
Keep away from eyes and mucous membranes.
If you are pregnant, nursing, taking medication, or have a medical condition, consult a health professional prior to use.
Our quality : 
All essential oils are 100% pure.
Certified by ECOCERT France SAS FR-BIO-01.
Bottled in France.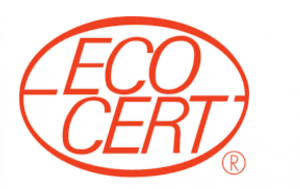 Only logged in customers who have purchased this product may leave a review.