Ylang Ylang Essential Oil BIO 30 ml
21,10 €
Description
Cananga odorata
Sweet balsamic, slightly spicy oriental scent.
Ylang Ylang, my love. The sweet scent from your flowers is the very essence of true seduction.
Invite warm and open passion. Relax your body, nurture your sensuality, celebrate slower, closer to earth way of life.
Scent description :
Exotic, sweet, balsamic, floral, sensual, oriental, rich.
Key qualities for mental and emotional well-being :
Powerfully sedative
Soothing
Calming
Regulating
Euphoria-inducing
Aphrodisiac
Blends well with : Sandalwood, jasmine, bois de rose, vetiver, bergamot, rose, and floral, oriental bases.
Odor Intensity : High
Direction for use : Add 3-8 drops of the oil in your essential oil diffuser. Diffuse up to 1 hour 3 times daily.
Origin : Madagascar
Key constituents : germacrène-d, béta-caryophyllène, farnésène, linalol, acétate de géranyle, alpha-humulène.
Safety data: 
Nontoxic, non-irritant, non sensitizing.
For diffusion use only.
Keep out of reach of children.
Keep away from eyes and mucous membranes.
If you are pregnant, nursing, taking medication, or have a medical condition, consult a health professional prior to use.
Our quality : 
All essential oils are 100% pure.
Certified by ECOCERT France SAS FR-BIO-01.
Bottled in France.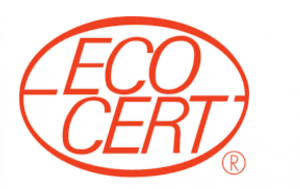 Only logged in customers who have purchased this product may leave a review.