Basil Essential Oil BIO 30 ml
10,10 €
Description
Ocimum basilicum var.basilicum
Herbaceous and fresh odor with an anise note.
The richness and stimulating scent of tropical basil will energize your mood. The sweet and earthy notes will bring you to the lush gardens of India, and gift you the pleasure of aromatic bathing. 
Scent description :
Penetrating, sweet – herbaceous, strong.
Key qualities for mental and emotional well-being :
Stimulant
Tonic
Strengthening
Restorative
Blends well with : Rosemary, geranium, grapefruit, and other citrus oils.
Odor Intensity : High
Direction for use : Add 5-15 drops of the oil to your essential oil diffuser. Diffuse up to 1 hour 3 times daily.
Origin : India
Key constituents : estragole, linalol.
Safety data: 
Use in moderation.
For diffusion use only.
Keep out of reach of children.
Keep away from eyes and mucous membranes.
If you are pregnant, nursing, taking medication, or have a medical condition, consult a health professional prior to use.
Our quality : 
All essential oils are 100% pure.
Certified by ECOCERT France SAS FR-BIO-01.
Bottled in France.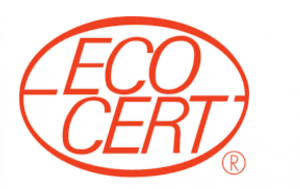 Only logged in customers who have purchased this product may leave a review.