Peppermint Essential Oil BIO 30 ml
10,60 €
Description
Mentha piperita
Grassy – minty, camphoraceous scent.
Lacking the energy or motivation to accomplish your projects? Peppermint's penetrating, bright aroma brings a distinct cooling refreshment, highlighting feelings of clarity and purpose. Your mind will restore and focus. Add some uplifting citrusy twist, by blending with a few drops of orange, bergamot, or lime essential oils.
Scent description :
Fresh, bright, minty, penetrating, clean.
Key qualities for mental and emotional well-being :
Refreshing
Restorative
Nerve tonic
Mental stimulant
Aphrodisiac
Blends well with : Rosemary, lavender, lemon, eucalyptus, bergamot.
Odor Intensity : High
Direction for use : Add 5-15 drops of the oil to your essential oil diffuser. Diffuse up to 1 hour 3 times daily.
Origin : India
Key constituents : menthol, menthone, 1,8-cineole, acétate de menthyle, isomenthone + alpha-copaene, neomenthol.
Safety data: 
Nontoxic, non-irritant, but sensitizing.
For diffusion use only.
Keep out of reach of children.
Keep away from eyes and mucous membranes.
If you are pregnant, nursing, taking medication, or have a medical condition, consult a health professional prior to use.
Our quality : 
All essential oils are 100% pure.
Certified by ECOCERT France SAS FR-BIO-01.
Bottled in France.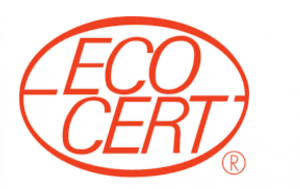 Only logged in customers who have purchased this product may leave a review.